With over 30 years of experience and a proud reputation, Allen Brothers, a family run business, offers a full sub-contract design and manufacturing service for Press and Mould Tools.
We also offer design and manufacturing of jigs, fixtures and special purpose machines, as well as a sub-contract precision machinery service.
Our main area of expertise is with that of complicated progression and draw tooling.
Serving a broad spectrum of companies in a range of different industries, Allen Brothers have gained the experience necessary to address demanding problems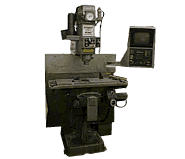 presented by industry today.
From initial enquiry to finished products, Allen Brothers offer a service that is second to none, ensuring high quality, precision and reliability at a price to suit the customer.